Wood
Wood cut by water or laser opens up new possibilities in design and production and also reduces offcuts. In additional to the new processing possibilities, wood is particularly appealing due to its warm feel and the beautiful way it ages - by developing a patina - and is interesting as a material for many everyday objects.
Kitchen tools
The kitchen tools are designed to better fit all pot shapes with their straight and round areas, and can be cut out by laser from a wooden board with almost no waste. The dimples of the spoons and the bevel of the spatulas are then milled. The tools are lightweight and fit perfectly in hand with their flat, slightly conical handle. In addition, maple hardwood has very good antibacterial properties, making it an ideal material for kitchen tools. The maple tree is resistant and very common in our regions (Germany). - maple
- laser cut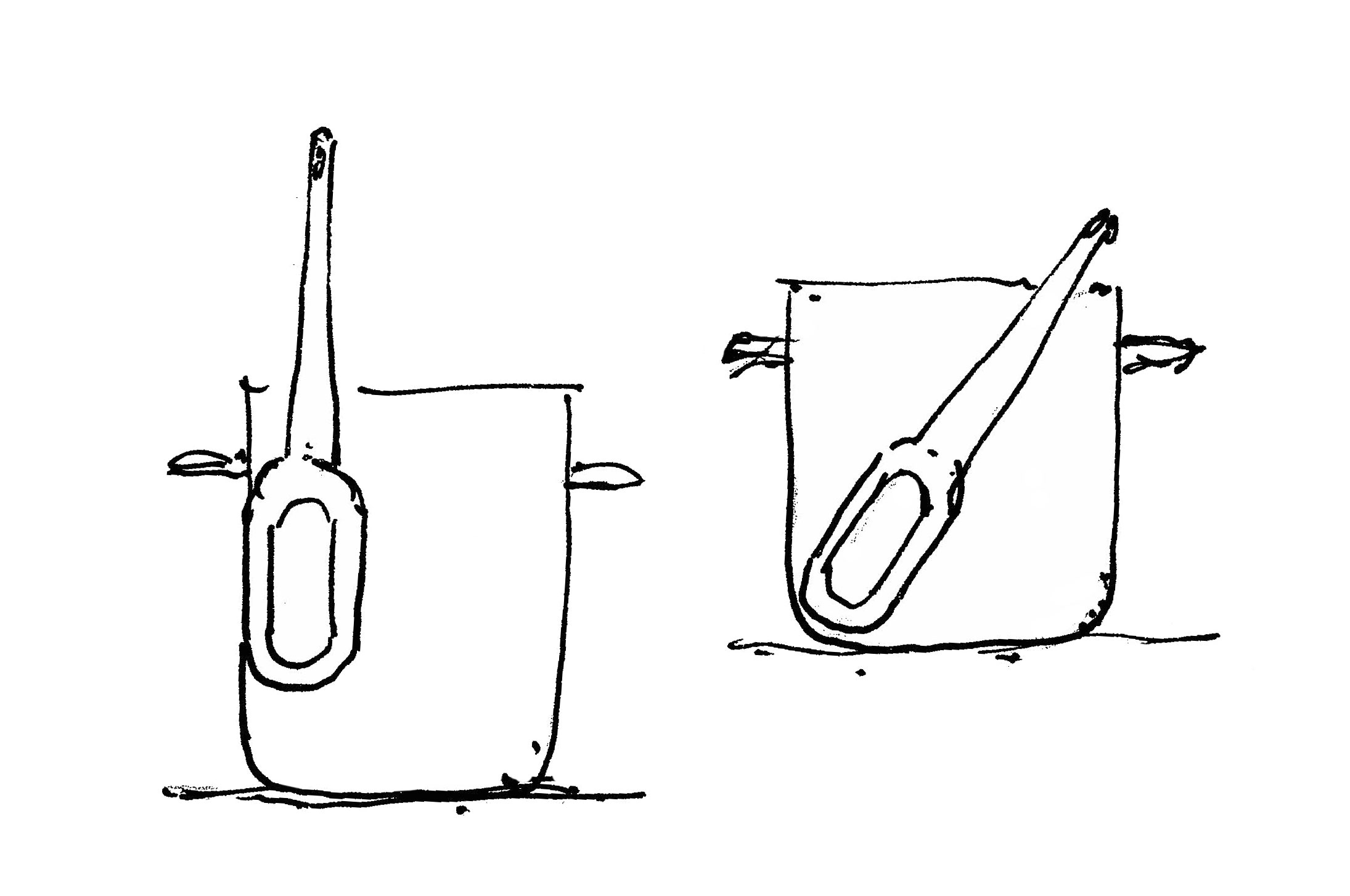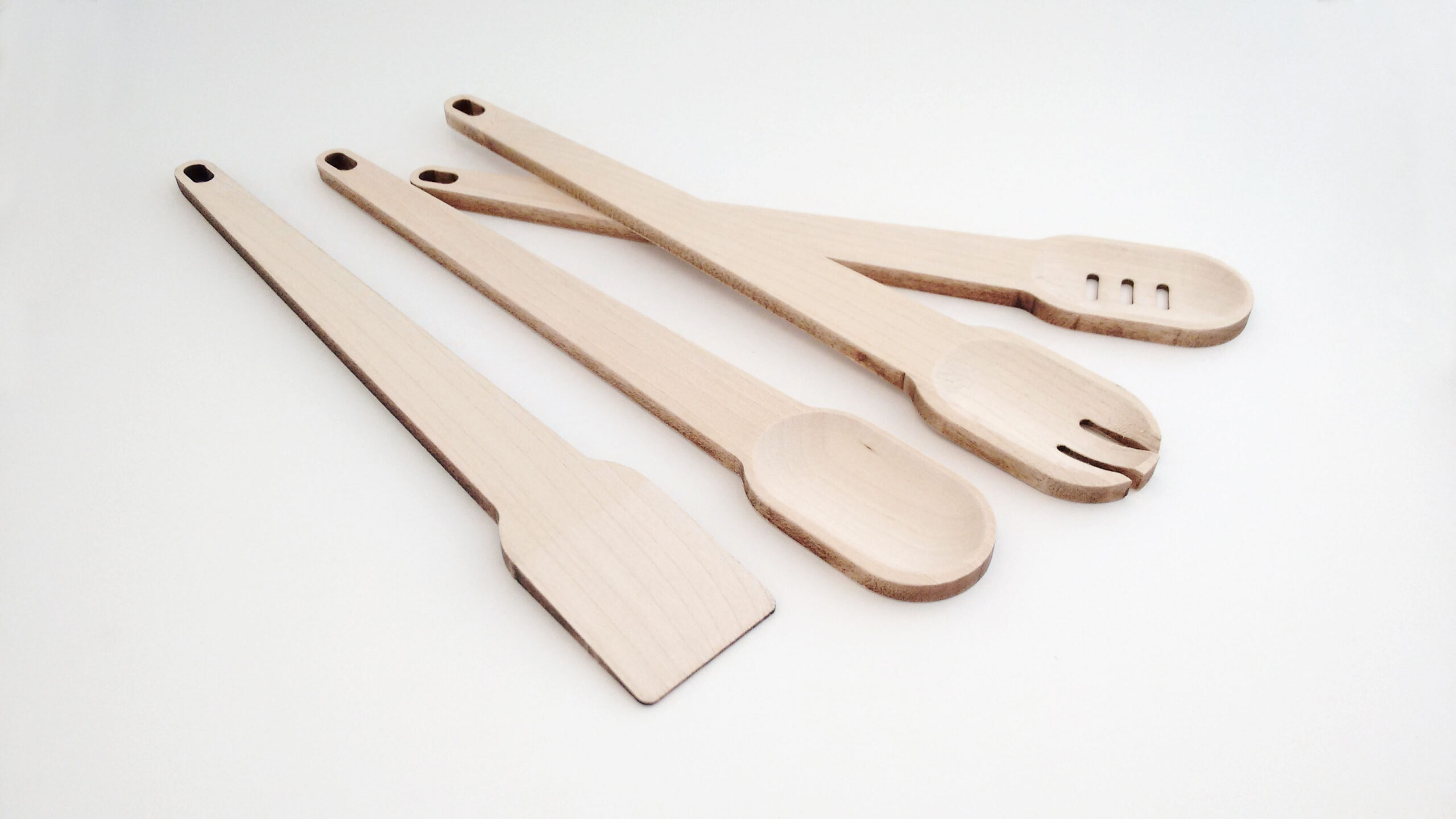 Less offcut
Wardrobe 'Butterfly'
'Butterfly' is a mixture of traditional paravent and wardrobe. As a stand-alone piece of furniture, it can be flexibly placed anywhere and its foldability makes it perfect for temporary use. The object is water jet cut and therefore manufactured with almost no offcuts. The 16 hangers are cut slightly conical from the side panels of the wardrobe, so you can easily stick them back for storage. The clothes bar can be pushed in when closed, for locking the two sides and to keep the hangers in. The compact wardrobe can be moved by a single person. Collaboration with Laura Flotho. Photos by Natalia Paschkewich. - melamin coated plywood
- water jet cut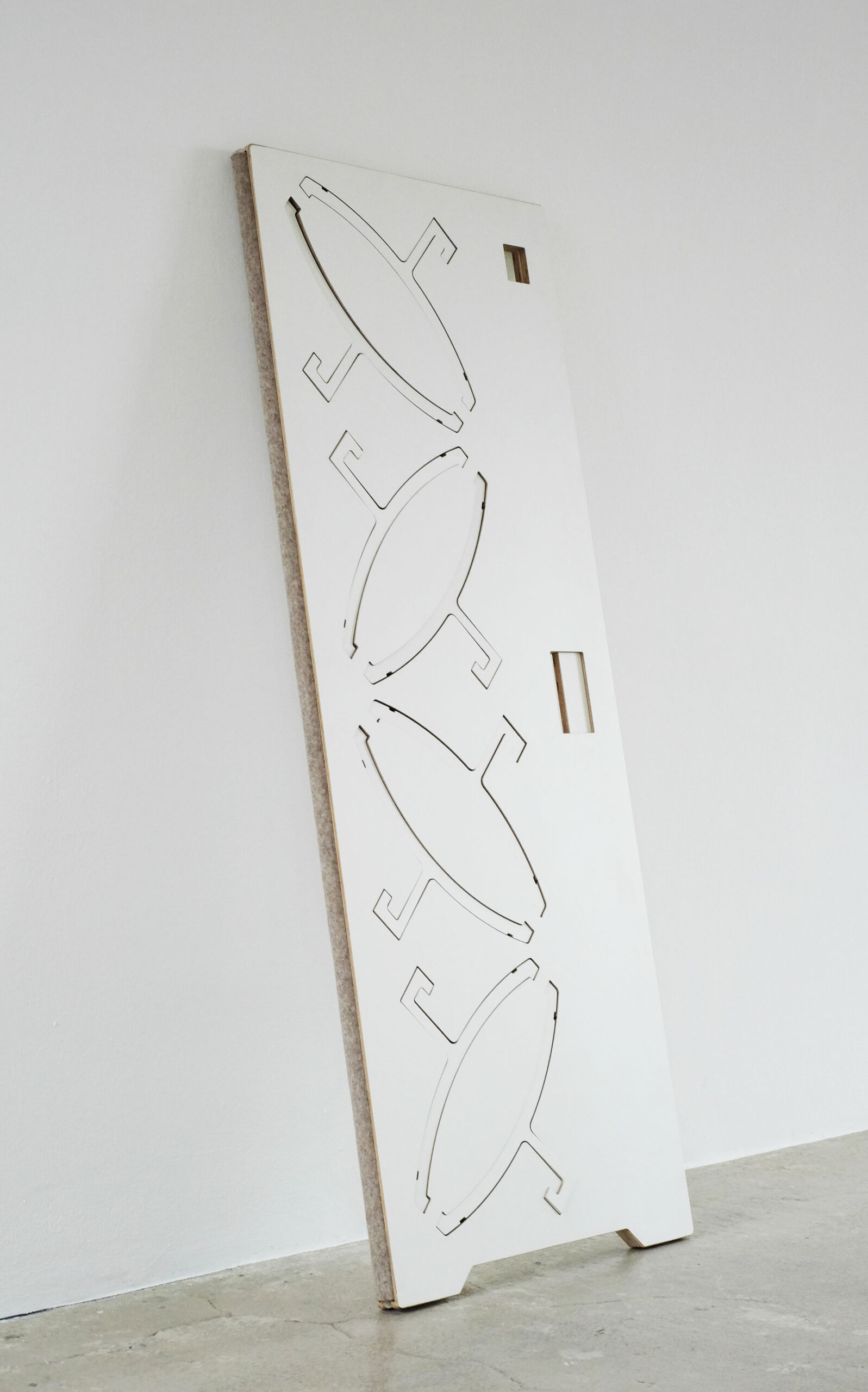 Wardrobe with hanger and clothes bar compactly folded - ideal for temporary use.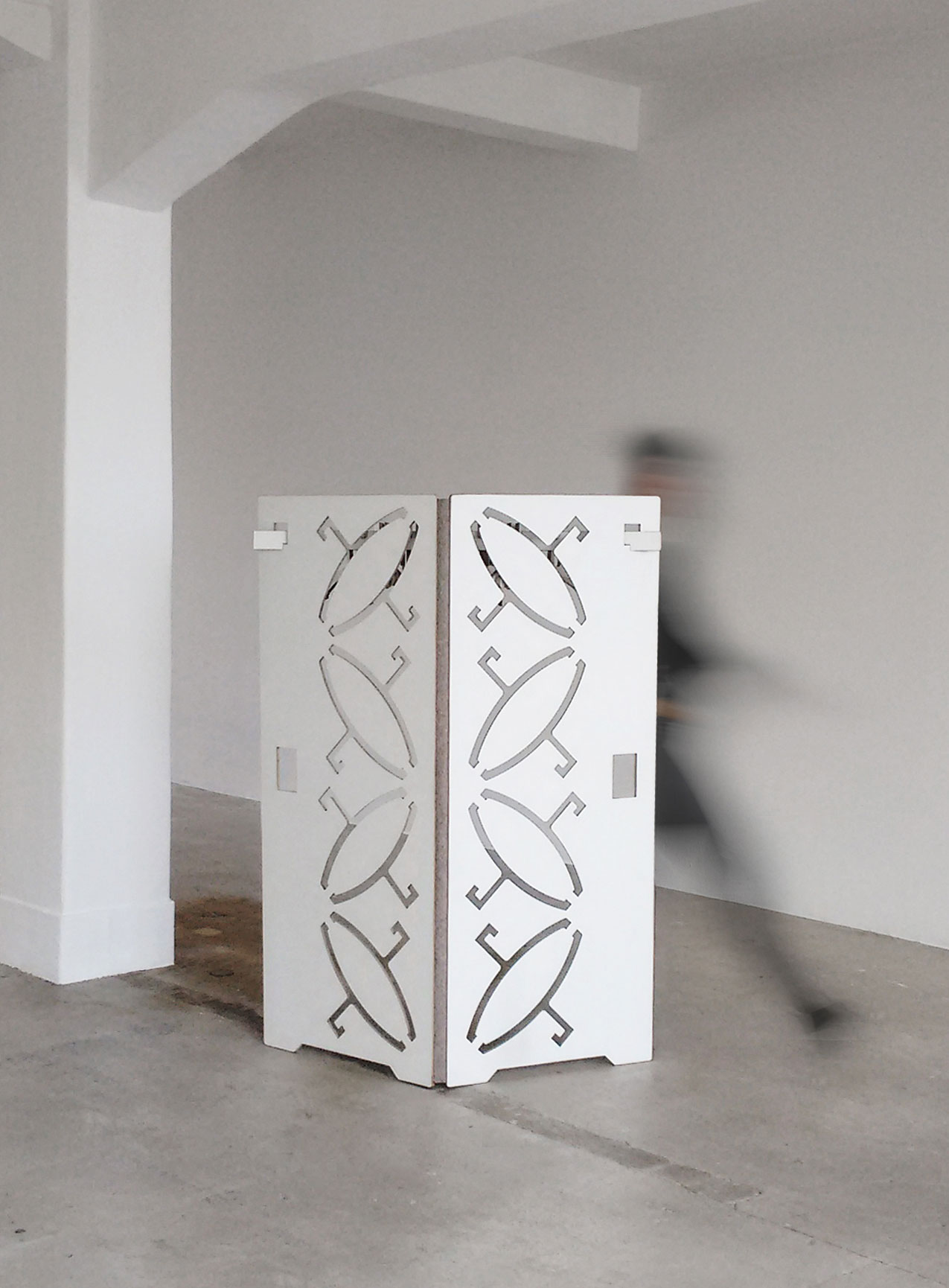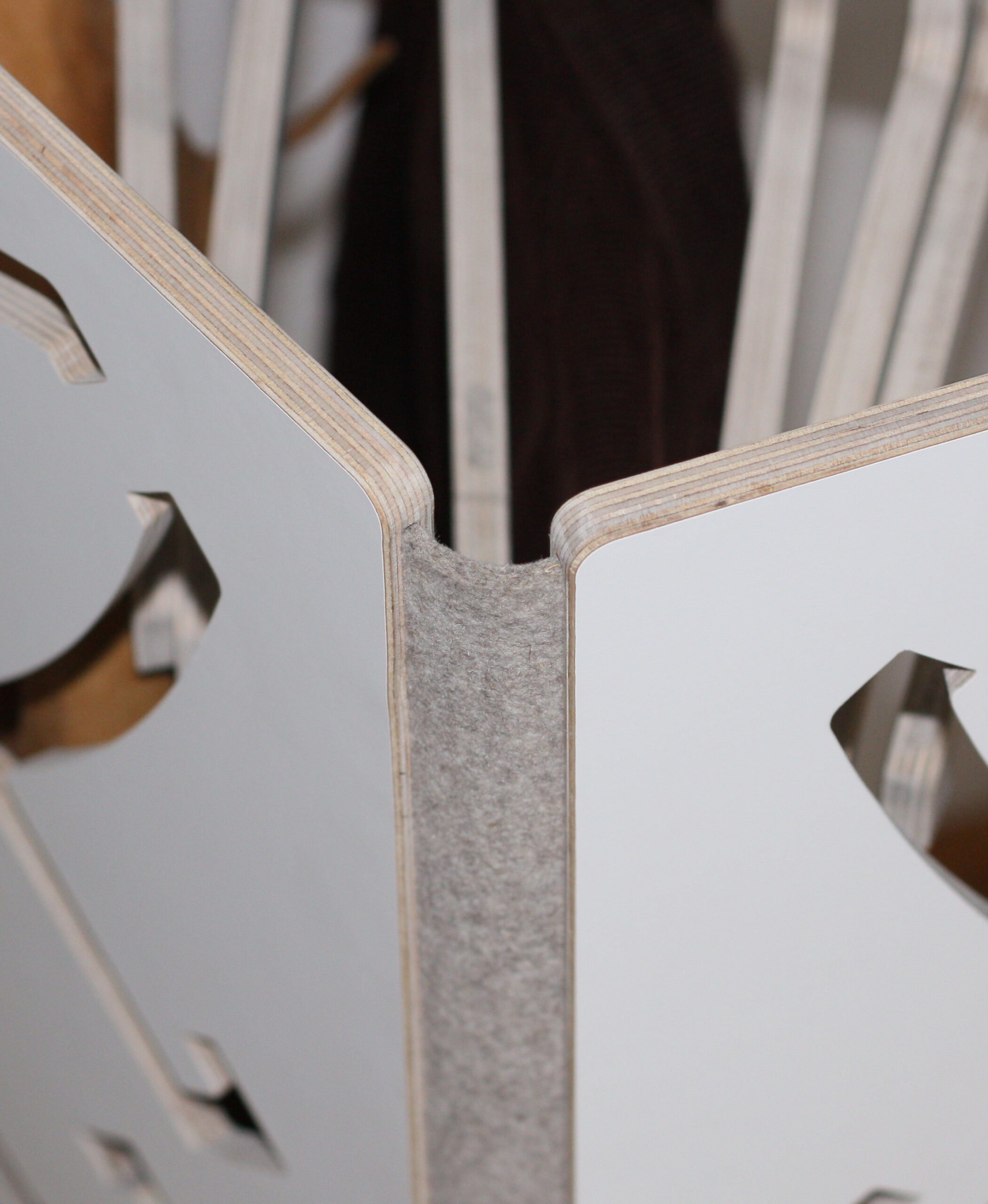 Thick felt as a hinge